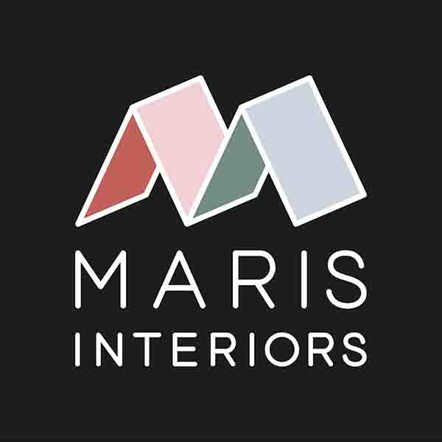 Maris Credentials
Maris Education is a division of Maris Interiors LLP and specialises in providing fast-track, design, fit-out and refurbishment solutions for universities.
Please click here to watch our video.
Maris was founded in 1977 and is recognised as the UK's pioneer of turnkey, design & build fit-out and refurbishment solutions.
We converted to an LLP in 2003 and have grown to an in-house team of 200 experts and an annual turnover exceeding £125m.
Our work in the education sector started in 2016, with us undertaking projects for GCU London, Fordham University and London South Bank University.
AUDE & Maris Partnership Launch Event
An exclusive look Buckinghamshire New University's £20m development
A unique insight of how Maris provided a turn-key, D&B solution and delivered a complex £20m project in just 61 weeks, transforming tired, legacy buildings and creating the 'heart of the campus' for Buckinghamshire New University.
Where: Buckinghamshire New University, High Wycombe Campus
Date: 29th November 2023
Time: 09:45 - 13.30
Agenda:
Professor Nick Braisby, Vice Chancellor, BNU, explaining the vision for the development

Alex Hunt, Managing Director & Education Specialist, Maris will share exclusive details of how such a massive and complex campus redevelopment has been achieved from the design right through to the construction and why building a brand new Atrium isn't as simple as it sounds.

Walkaround Tours – We'll be taking small groups on a tour to see the £20m investment BNU has made to re-purpose tired, legacy buildings and a derelict rose garden into a spectacular 'heart of the campus' which Maris have delivered from start to finish in only 61 weeks

lunch and networking time
LSBU appointed us following a tender. The first project was to repurpose the Learning Resources Centre on Borough Road and create their new Business School. We then tendered Elephant Studios, which was a highly complex project to create their new media centre. Our scope of works required asbestos removal in a live building and us also minimising disruption and keeping the building fully operational. It was made more challenging due to being a Grade II listed heritage building. We then negotiated a medical centre project at Tabard Street. This was then followed by the creation of their new Croydon campus, known as Electric House. This is a Grade II building of nearly 80,000 sq ft that had been derelict for many years and required major external and internal refurbishment in ultra-fast timescales in order to meet its go-operational date. Please click to see our Electric House case study.
Over the last few years. we have successfully undertaken projects with various universities, including:
·       Buckinghamshire New University  - please click here to download our extended case study
·       Teesside University – London
·       Anglia Ruskin University - London
·       King's College London – James Clerk Maxwell Building
·       University of Northampton London
·       Middlesex University – Hatchcroft Building
·       University of Sunderland – London
·       University of Reading – Harry Nursten Building
·       University of Wales Trinity Saint David – London
·       London South Bank University – Business School
·       London South Bank University – Elephant Studios
·       London South Bank University – Croydon Campus 
·       University for the Creative Arts – Farnham
·       University for the Creative Arts - Epsom
·       BPP University – 1 Portsoken Street
·       University of the West of Scotland – London
·       York St John University – London
These projects have ranged in contract value from £1m to £20m. All have been undertaken using a JCT 2016 Design & Build form of contract, with some being single-stage and some two-stage. Some have been direct awards, some via closed tender, some by public tender and some by frameworks.
Why Maris:
We believe the learning experience and quality of the spaces where learning occurs are inextricably linked. Therefore, we use our design and technical expertise to create spaces to inspire, that improve performance and well-being, that stimulate minds and ultimately, help students and academics to achieve their full potential. 
Our Higher Education expertise focused approach gives us a wide ranging and unique understanding of the needs of Estates Directors and enables us to provide expert advice and add value based on what works and what doesn't.
University Estate Directors are now often required to minimise new builds and maximise campus efficiencies and performance from their existing stock. We specialise in transforming existing space and are ideally positioned to assist by providing Design & Build solutions, providing:
·       Unsurpassed Speed
·       Transfer of Risk
·       Single Point Accountability
·       Cost Certainty
·       Programme Certainty
Legacy Buildings:
Optimising and re-purposing inefficient, tired, legacy buildings is a core strength. We use our experience, commercial astuteness, inquisitive nature and focused energy to create amazing, sustainable, future-proof spaces that become sticky destinations that students, academics and staff, love and thrive in.
Our experience is wide-ranging, as we have also optimised HQ buildings for many corporate occupiers, including the London Stock Exchange, the Financial Ombudsman Service, Dun & Bradstreet, Ernst & Young, British Telecom and Ford Motor Company. 


Collaboration:
We are friendly and highly collaborative, with genuine passion and desire to share knowledge and develop optimal solutions with AUDE members.
Our joined-up approach ensures our solutions are sustainable, buildable and maintainable.
Property advice across the entire development cycle, from formulating estate strategies, implementing projects and commencing operations, to optimising the efficiencies of a university's operational estate and renewal/redevelopment, including maximising value on surplus and legacy assets. 
With our large in-house design and technical resources, we can mobilise exceptionally quickly to undertake peer reviews, feasibility studies or deliver an entire project, often achieving seemingly impossible timescales.
We provide a range of services, including:
·       Estate Analysis
·       Estate Planning
·       Formulation of Optimised Estate Strategies
·       Lifecycle Planning
·       Optimisation Strategies
·       Sustainability Strategies
·       Building Surveys & Property Advice
·       Feasibility Studies
·       Peer Reviews
·       Fast-track, D&B solutions including:
o   Fit-out
o   In-Occupation Refurbishment/Optimisation
o   Legacy Building Refurbishment/Optimisation
With our experience, commercial astuteness and culture of collaboration, we are ideally placed to advise on all estate matters and to challenge where appropriate, in order to provide well-rounded guidance and identify future-proof solutions.


Maris credentials can be found HERE
For a chat or more information, please contact: 
Angus Taylor
Education Services Director
07967 602179
Please scan the QR code and add me to your contact list:

Message to AUDE Members:
"Maris is delighted to be selected as an AUDE Business Partner. We look forward to participating and doing our best to add value to AUDE in the fast-changing, higher education and built environments. Our turnkey, D&B, refurbishment and fit-out route has proven to be highly successful with many universities when they've required speed, cost and programme certainty. We are passionate about what we do and always available to talk or meet, so please do make contact".  Alex Hunt, Managing Director – Maris Education